Attain your goals swiftly
Basic SSD VPS
Easy start at the best price from $5/mo
Additional resources - RAM, CPU, SSD drive
Extended free administration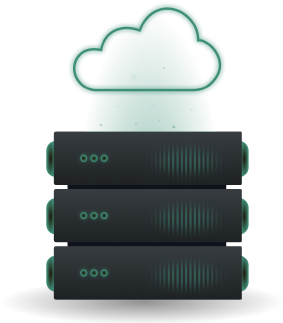 Fast and flexible VPS on SSD drives
SSD-drive

25 GB

RAM

1 GB

CPU

1

Port

100 Mbit

Dedicated IPv6

1
SSD-drive

50 GB

RAM

2 GB

CPU

1

Port

100 Mbit

Dedicated IPv4

1
SSD-drive

80 GB

RAM

4 GB

CPU

1

Port

100 Mbit

Dedicated IPv4

1
SSD-drive

100 GB

RAM

6 GB

CPU

2

Port

100 Mbit

Dedicated IPv4

1
SSD-drive

160 GB

RAM

8 GB

CPU

4

Port

100 Mbit

Dedicated IPv4

1
SSD-drive

240 GB

RAM

12 GB

CPU

6

Port

100 Mbit

Dedicated IPv4

1
SSD-drive

320 GB

RAM

16 GB

CPU

8

Port

100 Mbit

Dedicated IPv4

1
SSD-диск

400 GB

RAM

20 GB

CPU

10

Port

100 Mbit

Dedicated IPv4

1
SSD-drive

480 GB

RAM

24 GB

CPU

12

Port

100 Mbit

Dedicated IPv4

1
Free administration of SSD VPS
Tasks that our technical support team solves within the plan
Selects, installs, and configures the operating system, including your own

Helps in issuing SSL certificates and their installation

Assists in SSL certificates installing

Creates and configures mail accounts, FTP / SSH

Installs control panels

Installs additional modules for PHP

Activates additional IPs

Updates the operating system and the package base as a whole

Optimizes the work of MySQL/Nginx/Apache for popular CMS

Configures backups to additional data storage

Monitors VPS availability

Scans with antivirus software and provides further instructions

Diagnoses server performance and provides a detailed report on request
Non-standard VPS settings are performed on a paid basis
FREE
Control Web Panel (10 sites)
DirectAdmin
DirectAdmin control panel Personal Plus (2 accounts, 20 sites)

DirectAdmin control panel Lite (10 accounts, 50 sites)

DirectAdmin control panel Standard (unlimited)
WHM/cPanel
Control panel WHM/cPanel Solo (1 account)

Control panel WHM/cPanel Admin (5 accounts)

Control panel WHM/cPanel Pro (30 accounts)

Control panel WHM/cPanel Plus (50 accounts)

Control panel WHM/cPanel Premier (100 accounts)
Plesk
Control panel Plesk Web Admin 10 domains

Control panel Plesk Web Pro 30 domains

Control panel Plesk Web Host unlimited domains
Why is it worth ordering an SSD VPS from HostPro?

Protection against DDoS
Work smoothly – network attacks will be stopped in minutes

VPS monitoring
Monitor the status of your VPS in real-time mode using a
Telegram bot

Daily backups
Data is saved automatically in different data centers and is available in the client panel

24/7 support
We will help you with any technical issue non-stop
Features of virtual server hosting in Hostpro
Need a customized VPS plan for your needs? Simply combine the configuration with the required amount of resources – RAM, CPU, and SSD drive and do not overpay. When you rent a VPS from HostPro, you will feel the freedom of control. Just choose the panel you are used to – WHM/cPanel, DirectAdmin, Plesk, or CWP. Manage the access level and create personal passwords for users in a comfortable interface.
Guaranteed resources with KVM
The principle of virtual server rent in HostPro is based on KVM virtualization technology, which excludes the sale of the same resource repeatedly. You will have a guaranteed amount of processor time and RAM at your disposal, available at any time of the day or night. Also, with KVM, you can install 2 different operating systems on the same server and work in them in parallel.
You need not worry about data safety anymore. Just order an SSD VPS and we will back up your project every day after midnight for free. You can restore your website data from the backup at any time – right in your Client Area. Backups on VPS SSD are stored for 30 days.
Check the load or configure, start or restart your virtual server, and select or update the OS. We will perform these and hundreds of other tasks for free and without any questions at any time of the day or night. We respond around the clock via tickets, chat, Telegram bot, social media, and phone – just choose your preferred method of communication, and the rest is up to us.
What is the difference between SSD VPS and NVMe VPS?
SSD VPS and NVMe VPS are two types of virtual servers (VPS) that use different storage technologies. The main difference between them lies in the type of drives they use.
SSD is a solid-state drive that uses flash memory to store data. Compared to traditional hard disk drives (HDDs), SSD VPSes offer better performance, lower response latency, and faster read/write operations, which results in faster application and website load times.
NVMe (Non-Volatile Memory Express) is a protocol designed specifically for high-performance storage devices. It leverages the parallelism and low latency of PCIe (Peripheral Component Interconnect Express) technology to deliver even faster data transfer rates than conventional SSDs. NVMe SSDs offer enhanced storage performance, especially for disk-intensive applications and high-traffic websites.
So, both SSD VPS and NVMe VPS use solid-state drives, but NVMe uses a more advanced storage protocol and provides even better performance than traditional SSDs. Therefore, if you have high workloads or need optimal drive performance, choosing an NVMe VPS will be more appropriate.
How long does it take to activate a VPS?
Activation of the free version of SSD VPS takes from 10 minutes to 2 hours. Paid SSD VPS (VDS) plans are activated automatically after payment is received.
To prevent the use of the VPS for unfair purposes, the provision of a trial period requires personal identification. At the same time, the more reliable data you provide, the faster we can activate the trial period.
Can I get a free version of the SSD VPS?
To prevent fraudulent actions, the test version for VPS on SSD drives is issued only to residents of Ukraine who have indicated their contact information when ordering.
Is it possible to upgrade to a better plan?
Need to increase the speed of your website during peak loads? Feel free to upgrade to a better plan with new high-speed drives – NVMe VPS. You can also always easily upgrade to a better plan within the SSD VPS line. To do this, just contact our technical support.
Can I downgrade to a cheaper plan?
Yes, you can downgrade to a cheaper plan at any time. The downgrade procedure is quite simple – after contacting our technical support, the difference in the cost of the plans will be recalculated and added to your account balance. Please note that switching to another plan may sometimes involve transferring your site(s) to another server. Therefore, they may be unavailable for some time.
How much does it cost to rent a virtual server?
The cost of renting a virtual server with HostPro starts from $5.00 per month.
Which OS distributions are available on SSD VPS?
The following OS distributions are available on SSD VPS plans:
CentOS 7
Ubuntu 18.04 / 22.04 LTS
Fedora 32
Debian 9 / 10 / 11 / 12
AlmaLinux 8.6 / 9.2
RockyLinux 9.2