Dedicated Servers
AMD Ryzen 9 5950X
16 CPU (3.4-4.9 GHz)
128 GB RAM
2x NVMe 1920 GB

200

per month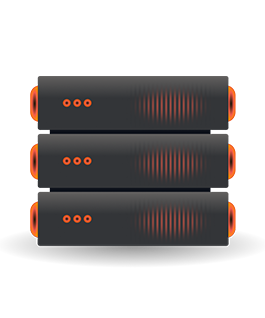 Rent Dedicated Servers in Ukraine
Intel
Xeon E3-1271v3
4 CPU (3.6-4.0 GHz)
RAM

32 GB

SSD-drive

512 GB
AMD
Ryzen 9 5900X
12 CPU (3.7-4.8 GHz)
RAM

64 GB

NVMe-drive

1000 GB
AMD
Ryzen 9 5950X
16 CPU (3.4-4.9 GHz)
RAM

128 GB

NVMe-drive

2x1920 GB
AMD
EPYC 7302P
16 CPU (3.0-3.3 GHz)
RAM

128 GB

NVMe-drive

2x1920 GB
Promotional Prices for Dedicated Servers
Rent your pre-built dedicated server at a bargain price
Intel Atom D525

4 CPU (up to 1.8 GHz)

Intel Atom D525

4 CPU (up to 1.8 GHz)

2x IntelXeon E5606

8 CPU (up to 2.13 GHz)

2x IntelXeon E5606

8 CPU (up to 2.13 GHz)

Intel Xeon E3-1271v3

8 CPU (up to 4.0 GHz)

Intel Xeon E3-1271v3

8 CPU (up to 4.0 GHz)

Intel Xeon E3-1230

8 CPU (up to 3.6 GHz)

2x Intel Xeon E5645

24 CPU (up to 2.67 GHz)

Intel Xeon E-2276G

12 CPU (up to 4.90 GHz)

2x IntelXeon E5645

24 CPU (up to 2.67 GHz)

Intel Xeon E5-1650v4

12 CPU (up to 4.0 GHz)

2x Intel Xeon E5649

24 CPU (up to 2.93 GHz)

2x Intel Xeon E5-2630

24 CPU (up to 2.80 GHz)

2x IntelXeon E5-2670

32 CPU (up to 3.30 GHz)

2x IntelXeon E5-2697v2

48 CPU (up to 3.50 GHz)

Intel Xeon E-2276G

16 CPU (up to 5.00 GHz)

2x IntelXeon E5-2697v2

48 CPU (up to 3.50 GHz)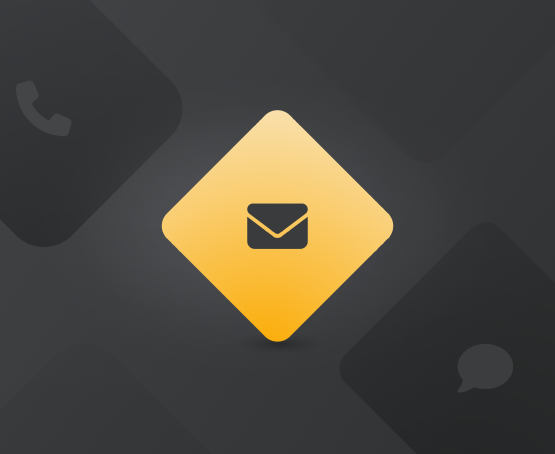 Need help?
Please contact us if the desired configuration is unavailable on the website. A personal manager will analyze your project needs and find the best solution for you
Open a Ticket
Free Server Administration
Tasks that our technical support team solves within the plan
Selection, installation, and configuration of the operating system

Setup of a virtualization system

Activates additional IPs on the server

Installation of standard PHP modules

Configuration and optimization of MySQL/Nginx/Apache services

Monitoring server availability and workload

Basic assistance in protecting against DDoS attacks using the server itself

Installation of standard software from repositories

Reset administrative/root password upon request

Configuring backups on additional data storage

Upgrading the operating system and package base

Basic firewall setup (iptables)

Creation and setup of mail accounts, FTP/SSH

Migration and configuration of client projects (sites) on a new server
We perform non-standard server configuration on a paid basis upon the customer's request
Free
Control Web Panel (10 sites)
DirectAdmin
DirectAdmin control panel Personal Plus (2 accounts, 20 sites)

DirectAdmin control panel Lite (10 accounts, 50 sites)

DirectAdmin control panel Standard (unlimited)
WHM/cPanel
Control panel WHM/cPanel Solo (Metal) 1 account

Control panel WHM/cPanel Premier (Metal) to 100 accounts
Plesk
Control panel Plesk Web Admin (10 domains)

Control panel Plesk Web Pro (30 domains)

Control panel Plesk Web Host (unlimited)
Remote Storage (Backup) 1 TB

Non-standard server settings
Rent Powerful Dedicated Servers from HostPro

DDoS Protection
Your websites are always under active protection up to 10 Gbit/1 million packages per second

Server Monitoring
Monitor your server status in real-time mode using a
Telegram bot

Free Installation
We will assemble a server with the optimal configuration without installation and setup fees

Quick Launch
Installation takes from 2 to 72 hours, depending on technical specifications
HostPro's Dedicated Server Benefits
Flexible Custom Configurations
We will launch your custom-built server with any hardware without installation and customization fees. If your current dedicated server service requires more resources, we will promptly analyze the possibility of increasing them or offer another server with the required configuration and perform migration regardless of the OS. In most cases, migration is free of charge and is discussed in advance.
Choosing a Server Location
If you are looking for a hosting provider to rent a dedicated server, remember that with HostPro you have complete freedom in choosing the best location. If you are planning to rent a dedicated server in Ukraine, a dedicated server in Europe (Poland, the Netherlands, France, Germany, Finland, the UK), Australia, Singapore, Canada, or the USA, in each of the regions you will receive constant monitoring, the most powerful equipment, and fault-tolerant cluster with 24/7 dedicated server technical support.
High-performance Standard
We provide high-performance dedicated servers with server components from trusted brands: Supermicro, Asus, Samsung, Intel, and AMD. The use of NVMe drives allows you to achieve maximum performance. Also, renting a dedicated server from HostPro allows you to change the configuration of your server on request. For any dedicated server, the trial period is free and lasts 7 days. During this time, you can make sure that we provide a powerful single-tenant infrastructure.
Help with Choosing Your Plan
Renting a dedicated server from HostPro is profitable because we provide all necessary settings and fault-tolerant operations free of charge. If you are planning to buy a dedicated server but are not sure about your choice, just write or call us, and we will analyze the required server capacity, amount of RAM, and disk space. Only then we will help you choose the optimal plan or customize the server configuration as you like.
Microsoft Licenses Rental
At HostPro, you can rent Microsoft proprietary software every month. This approach will allow you to significantly save your costs in case you need to change the software or cancel it. You may use
rental licenses
within our hosting facilities only.
Technical Experts are Available 24/7
You will receive professional assistance in solving any technical issues around the clock, on weekends and holidays. Although we offer unlimited access to server management, experienced experts will be happy to help you: they will quickly transfer your website, perform a comprehensive setup, and advise you on domain registration and SSL certificate installation.
What is a dedicated server?
A dedicated server is the most customized type of hosting, in which one client rents ALL the resources of a physical server, including RAM, computing power, etc.
Will a dedicated server suit my project?
Popular use cases of renting a physical server are:
web applications, including CRM and ERP systems;
online stores that work with large databases and store bank card data;
remote servers for the office with the ability to connect via RDP;
video and audio hostings;
enterprise websites;
chatbots;
email servers.
In general, for owners of websites with consistently high traffic, as well as web applications that process confidential customer data, buying a dedicated server will be the right decision.
How much does a dedicated server cost?
The cost of a dedicated server depends on the configuration. The price of a dedicated server in Rent a HostPro's Dedicated Server is as cheap as from $150/mo.
How long does it take for a dedicated server to start?
Dedicated servers in HostPro are deployed usually within 2/72 hours, with no setup fees. Deployment time depends on the technical characteristics and the availability of an individual configuration. As a result, you will receive a ready-to-use managed server with full access to its management and free administration on our part.
Is it possible to rent a dedicated server with NVMe SSDs?
Sure, you can rent a dedicated server with NVMe disks at HostPro in the "AMD Ryzen 9 5900X", "AMD Ryzen 9 5950X", "AMD EPYC 7302P" and other plans. If you are interested in hosting dedicated servers on other drives, such as SSD or HDD, please contact the Corporate Sales Department at [email protected].
Is it possible to improve the performance of a rented server?
We are well aware that resource consumption needs can change and workloads can increase. If the characteristics of your current dedicated server service have become irrelevant and limit you, we are ready to reconfigure any server at your first request.
Where are HostPro dedicated servers located? Can I choose the location?
Dedicated servers in the USA, Europe, (Poland, the Netherlands, France, Germany, Finland, the UK), Australia, Singapore, Canada, or Ukraine – with HostPro you are free to pick the perfect region for your dedicated server. Just focus on the location of your company and the target audience of your website. You will be able to enjoy all the benefits of renting dedicated servers regardless of the region where the physical machine is located.
Is backup included in the server price?
No, but you can always order remote data storage, or additional disk, or contact us for advice on finding the right solution.
Do you provide IP KVM?
Yes, renting dedicated servers from HostPro supports remote console management via TCP.
Do you have a refund policy?
We will refund your money if you want to cancel your server. Refunds are made for full months of unused time (payment for the month during which the service was terminated is not refundable), provided that you contact the Corporate Sales Department.
What are the other advantages of renting dedicated servers with HostPro?
With each HostPro server rental plan, you get a gigabit channel connection to the server, as well as additional IPv4.
Need Help Choosing a Server?
Get in touch – we will quickly select and launch your physical server, regardless of the complexity of the solution