Speed up your project to the max
Premium NVMe VPS
The most powerful virtual servers
Daily website backups
Free extended administration 24/7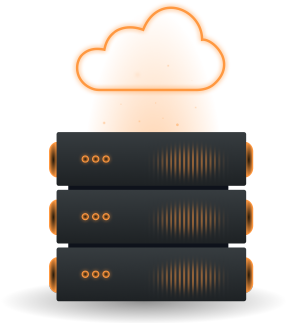 The highest-performing Premium VPS on NVMe drives
NVMe-drive

50 GB

RAM

2 GB

CPU

1

Port

100 Mbit

Dedicated IPv4

1
NVMe-drive

80 GB

RAM

4 GB

CPU

1

Port

200 Mbit

Dedicated IPv4

1
NVMe-drive

100 GB

RAM

6 GB

CPU

2

Port

300 Mbit

Dedicated IPv4

1
NVMe-drive

160 GB

RAM

8 GB

CPU

4

Port

500 Mbit

Dedicated IPv4

1
NVMe-drive

240 GB

RAM

12 GB

CPU

6

Port

500 Mbit

Dedicated IPv4

1
NVMe-drive

320 GB

RAM

16 GB

CPU

8

Port

500 Mbit

Dedicated IPv4

1
NVMe-drive

400 GB

RAM

20 GB

CPU

10

Port

500 Mbit

Dedicated IPv4

1
NVMe-drive

480 GB

RAM

24 GB

CPU

12

Port

500 Mbit

Dedicated IPv4

1
FREE
Control Web Panel (10 sites)
DirectAdmin
DirectAdmin control panel Personal Plus (2 accounts, 20 sites)

DirectAdmin control panel Lite (10 accounts, 50 sites)

DirectAdmin control panel Standard (unlimited)
WHM/cPanel
Control panel WHM/cPanel Solo (1 account)

Control panel WHM/cPanel Admin (5 accounts)

Control panel WHM/cPanel Pro (30 accounts)

Control panel WHM/cPanel Plus (50 accounts)

Control panel WHM/cPanel Premier (100 accounts)
Plesk
Control panel Plesk Web Admin 10 domains

Control panel Plesk Web Pro 30 domains

Control panel Plesk Web Host unlimited domains
Highest server performance
Based on results of testing on servers with real workload
x16
higher file reading speed on the NVMe drive
x7.3
higher file writing speed on the NVMe drive
Free administration of NVMe VPS
Tasks that our technical support team solves within the plan
Selects, installs, and configures the operating system, including your own

Assists in SSL certificates issuance and installing

Creates and configures mail accounts, FTP / SSH

Installs control panels

Installs additional modules for PHP

Activates additional IPs

Updates the operating system and the package base as a whole

Optimizes the work of MySQL/Nginx/Apache for popular CMS

Configures backups to additional data storage

Monitors VPS availability

Scans with antivirus software and provides further instructions

Diagnoses server performance and provides a detailed report on request
Non-standard VPS settings are performed on a paid basis
Why is it worth ordering a Premium NVMe VPS?

Protection against DDoS
Work smoothly – network attacks will be stopped in minutes

VPS monitoring
Monitor the status of your VPS in real-time mode using a
Telegram bot

Daily backups
Data is saved automatically in different data centers and is available in the client panel

24/7 support
We will help you with any technical issue non-stop
4 reasons to choose a new level of NVMe VPS
Optimal symbiosis of the processor and NVMe drives makes it possible to achieve maximum data transfer speed even on large-scale projects. It's time to say goodbye to lags in spurts of traffic. Get up to 16 times faster read performance and up to 7 times faster write performance with the Zen generation of processor architectures and NVMe drives.
KVM technology provides complete isolation of users on HostPro virtual machines. This means that you are guaranteed to get 100% of your resources and your data will be completely safe. KVM virtualization also gives you full root access, remote reboot, and the ability to run two operating systems in parallel.
Premium NVMe VPS is great for projects with special security requirements. Every business knows the price of downtime. That's why we do everything to protect your websites from our side. Every Premium NVMe plan includes DDoS protection, availability monitoring, disk space usage monitoring, and daily backups. If necessary, you can get an archive of your website for the previous 30 days.
For more than 20 years in the market, we have grown real VPS experts. HostPro's tech support will help you choose an appropriate VPS plan, quickly launch your virtual server and correctly configure it for further work. You can get our high-quality technical services by phone, online chat, ticket, Facebook messenger, or Telegram bot.
How much does Premium NVMe VPS cost?
Premium NVMe VPS plans start from $12.00/month.
Who Premium NVMe VPS is for?
Premium NVMe VPS is explicitly designed for projects with high workloads and special security requirements. In particular, Premium NVMe is perfect for online stores with high traffic and a large number of transactions; applications: analytical platforms and machine learning programs, software and game development studios, and SaaS companies.
Premium NVMe is also a good solution for agricultural centers for precision farming; financial institutions (banks and investment companies); applications or websites in the medical field, including electronic health records (EHR) systems; online learning platforms; and marketing agencies.
How long does it take to activate Premium NVMe VPS?
Activation of the free version of NVMe VPS takes from 10 minutes to 2 hours. Premium NVMe VPS (VDS) plans are activated automatically after payment is received.
To prevent the use of the VPS for unfair purposes, the provision of a trial period requires personal identification. At the same time, the more reliable data you provide, the faster we can activate the trial period.
Can I upgrade to a better VPS plan?
You can always easily upgrade to a plan with more resources within the Premium NVMe VPS line or purchase a comfortable combination of additional resources for the Premium NVMe-1 plan. Our technical support team will be happy to help you with the upgrade to a new plan.
Can I downgrade to a cheaper VPS plan?
Sure, you can downgrade to the more affordable, but also quite fast "Basic NVMe VPS" or "Basic SSD VPS" plans at any time. The downgrade procedure is quite simple – after contacting our technical support, the difference in the cost of the plans will be recalculated and added to the customer balance. Please keep in mind that switching to another plan may sometimes entail transferring the site/s to another server. As a result, they may not be available for some time.
Which OS distributions are available on Premium NVMe VPS?
The following OS distributions are available on Premium NVMe VPS plans:
CentOS 7
Ubuntu 18.04 / 22.04 LTS
Fedora 32
Debian 9 / 10 / 11 / 12
AlmaLinux 8.6 / 9.2
RockyLinux 9.2
Enjoy the highest performance possible
with Premium NVMe VPS plans