Experience true speed
Basic NVMe VPS
Read is 12x faster than on SSD
Write is 7x faster than on SSD
Data centers in Ukraine, Europe, USA
Free administration 24/7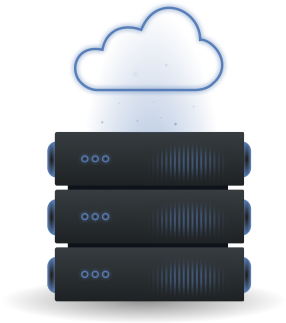 Ultra-fast Basic VPS on NVMe drives
NVMe-drive

50 GB

RAM

2 GB

CPU

1

Port

100 Mbit

Dedicated IPv4

1
NVMe-drive

80 GB

RAM

4 GB

CPU

1

Port

100 Mbit

Dedicated IPv4

1
NVMe-drive

100 GB

RAM

6 GB

CPU

2

Port

100 Mbit

Dedicated IPv4

1
NVMe-drive

160 GB

RAM

8 GB

CPU

4

Port

100 Mbit

Dedicated IPv4

1
NVMe-drive

240 GB

RAM

12 GB

CPU

6

Port

100 Mbit

Dedicated IPv4

1
NVMe-drive

320 GB

RAM

16 GB

CPU

8

Port

100 Mbit

Dedicated IPv4

1
NVMe-drive

400 GB

RAM

20 GB

CPU

10

Port

100 Mbit

Dedicated IPv4

1
NVMe-drive

480 GB

RAM

24 GB

CPU

12

Port

100 Mbit

Dedicated IPv4

1
Read/write speed is much higher
SSD and NVMe-SSD comparison brought to you the following results
х12
higher file reading speed on the NVMe drive
х7
higher file writing speed on the NVMe drive
FREE
Control Web Panel (10 sites)
DirectAdmin
DirectAdmin control panel Personal Plus (2 accounts, 20 sites)

DirectAdmin control panel Lite (10 accounts, 50 sites)

DirectAdmin control panel Standard (unlimited)
WHM/cPanel
Control panel WHM/cPanel Solo (1 account)

Control panel WHM/cPanel Admin (5 accounts)

Control panel WHM/cPanel Pro (30 accounts)

Control panel WHM/cPanel Plus (50 accounts)

Control panel WHM/cPanel Premier (100 accounts)
Plesk
Control panel Plesk Web Admin 10 domains

Control panel Plesk Web Pro 30 domains

Control panel Plesk Web Host unlimited domains
Free administration of NVMe VPS
Tasks that our technical support team solves within the plan
Selects, installs, and configures the operating system, including your own

Assists in SSL certificates issuance and installing

Creates and configures mail accounts, FTP / SSH

Installs control panels

Installs additional modules for PHP

Activates additional IPs

Updates the operating system and the package base as a whole

Optimizes the work of MySQL/Nginx/Apache for popular CMS

Configures backups to additional data storage

Monitors VPS availability

Scans with antivirus software and provides further instructions

Diagnoses server performance and provides a detailed report on request
Non-standard VPS settings are performed on a paid basis
Why is it worth ordering an SSD VPS from HostPro?

Protection against DDoS
Work smoothly – network attacks will be stopped in minutes

VPS monitoring
Monitor the status of your VPS in real-time mode using a
Telegram bot

Daily backups
Data is saved automatically in different data centers and is available in the client panel
24/7 support
We will help you with any technical issue non-stop
NVMe VPS rent – limitless possibilities for business
Better database performance
The performance of "Basic NVMe VPS" is realized thanks to NVMe drives, the most efficient drives on the market today, and an Intel Xeon E5-2699 v4 processor. Your website will achieve much more performance than on conventional SSDs, with read speeds of 1,400,000 IOPS, write speeds of 230,000 IOPS, and twice the bandwidth.
Protection against data loss
The NVMe SSD is much less susceptible to shock and vibration. The lack of moving parts allows for a wider operating temperature range, and when the memory is full, NVMe continues to read data. For even more peace of mind, we do free daily backups of your website data.
Even if you're an experienced IT professional, delegate the administration and monitoring of your virtual server to HostPro virtual server. Spend your time on really creative tasks – we'll take care of the infrastructure management. You can also opt for one of our feature-rich control panels and, if necessary, take full root access to the server.
Flexibility in OS selection
If you want to install two different operating systems on one server and run them in parallel, with KVM technology you can do it effortlessly. You can also use your own operating system image on the VPS – just provide a link to the ISO image and we'll install it for you for free.
What is the difference between VPS and VDS?
The terms VPS (Virtual Private Server) and VDS (Virtual Dedicated Server) are considered to be identical concepts. In both cases, a separate server is launched in a virtual environment.
What is the difference between Basic NVMe VPS and Premium NVMe VPS?
Different processors are used for these VPS plans. Basic NVMe VPS is based on the Intel Xeon E5-2699 v4 processor, and Premium NVMe VPS is based on the new generation AMD EPYC processor with even higher performance.
What is the price of an NVMe VPS?
The cost of the "Basic NVMe VPS" plan starts from $11.00/month.
For which projects NVMe VPS are developed?
Basic NVMe VPS (VDS) was created primarily for companies and developers with large-scale projects that require high data transfer speeds and use resource-intensive applications.
Also, Basic NVMe VPS is a great solution for online businesses that rely heavily on fast data processing and storage. With an NVMe VPS, online stores, e-commerce platforms, and other data-intensive businesses can get extremely fast access to customer information, inventory management, and real-time analytics.
Financial companies using high-frequency trading algorithms; healthcare organizations managing large amounts of patient data and medical images; and content creators who need fast storage for video editing or rendering can also benefit from the increased speed of NVMe VPS.
How long does it take to activate Basic NVMe VPS?
Activation of the free version of NVMe VPS takes from 10 minutes to 2 hours. Paid NVMe VPS (VDS) plans are activated automatically after payment is received.
To prevent the use of the VPS for unfair purposes, the provision of a trial period requires personal identification. At the same time, the more reliable data you provide, the faster we can activate the trial period.
Can I upgrade to a better VPS plan?
Need more performance? Feel free to upgrade to the new NVMe Premium plans with high-speed drives – NVMe VPS and a new generation AMD processor. Also, you can always easily upgrade to a better plan within the NVMe VPS plan line. To do this, just contact our technical support at any time convenient for you.
Can I downgrade to a cheaper plan?
Yes, you can downgrade to a more affordable, but also fast "Basic SSD VPS" plan at any time. The downgrade procedure is quite simple – after contacting technical support, the difference in the cost of the plans will be recalculated and added to your account balance. Please keep in mind that switching to another tariff may sometimes entail transferring the site/s to another server. Therefore, they may be unavailable for some time.
Which OS distributions are available on NVMe VPS?
The following OS distributions are available on NVMe VPS plans:
CentOS 7
Ubuntu 18.04 / 22.04 LTS
Fedora 32
Debian 9 / 10 / 11 / 12
AlmaLinux 8.6 / 9.2
RockyLinux 9.2