Reliable CMS Hosting for Your Website
Test period Antivirus at all rates SSL certificate as a gift
The best CMS hosting in Ukraine
CMS Hosting is the area of a web server for placing sites and a content management system (CMS) installation. The main advantage of such hosting is a pre-installed site "engine", ready for full performance. You do not need to search for installation files, look for distributions and current updates — we have already taken care of the installation, configuration, and support.
Benefits when ordering CMS hosting from HostPro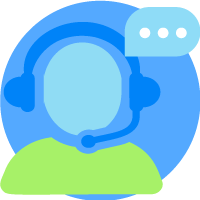 24/7 support
Get rid of the hassle associated with installing and configuring CMS. Protect yourself from technical problems with your site. HostPro technical support specialists will help you sort out problems any time — whether it is mid-week or New Year's Eve. Just contact the support department in a way that is convenient for you.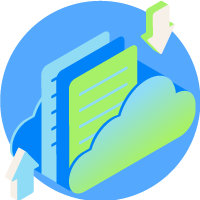 Daily backups
Another advantage is free backups. We make daily backups of our customers' sites and store backups for 30 days — even if you haven't noticed the problem or the loss of important files at once, there is always an opportunity to return everything to the required state.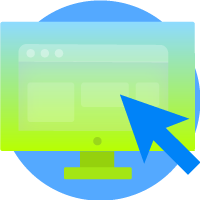 One click solution
If you are looking for a really good hosting that can provide your site with the best conditions for further work, then you are on the right way. The only thing left is to choose a suitable engine and plan, and we will take care of the rest.
Why is HostPro CMS hosting worth ordering?
CMS hosting is universal. It is suitable for a website of any direction: an online store, a blog, a personal business card website, a resource for a restaurant or an online language school. You have a small one-page website or a large-scale resource for wholesale trade — it's convenient to control all the work through a pre-installed content management system that simplifies administration. There are many CMS versions, sites today run on engines such as WordPress, Joomla, PrestaShop, Drupal, Magento, MODx or OpenCart — for each of the options we offer CMS hosting. You are not limited in your choice — you can start or continue working with the site on a favorite platform.
Even if you do not have experience in coding and administration, modern engines allow you to fully control and manage the site through the built-in menu that is understandable. This makes starting easier for novice site owners and eliminates the need for in-depth exploration of a new area.