New VPS plans
The fast VPS in Ukraine
Double the NVMe drive – from $11/mo
Additional resources – RAM & CPU
KVM virtualization – guaranteed resources
Free advanced administration 24/7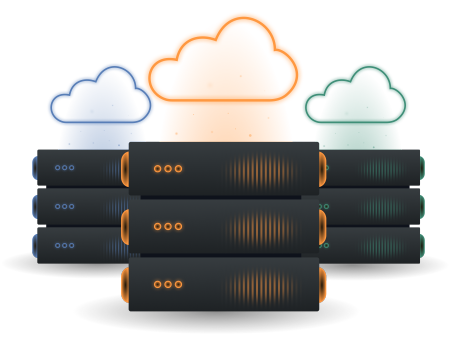 The Best VPS in Ukraine
Choose your powerful VPS hosting
A VPS/VDS, or virtual private server, is essentially an intermediate stage between shared hosting and dedicated servers. A VPS implies that one physical server hosts several isolated virtual servers, one of which is assigned to you.
On VPS servers from HostPro, resources are distributed using KVM virtualization. You will have a guaranteed amount of processor time and RAM at your disposal, available at any time of the day or night. Even if one of the VPS servers experiences a sharp increase in traffic or security issues, this will not affect other websites hosted on the same physical server. Also, with KVM you can install 2 different operating systems on one server and work in them in parallel.
Free VPS Administration
Tasks that our technical support team solves within the plan
Selects, installs, and configures the operating system, including your own

Assists in SSL certificates issuing and installing

Creates and configures mail accounts, FTP / SSH

Installs control panels

Installs additional modules for PHP

Activates additional IPs

Updates the operating system and the package base as a whole

Optimizes the work of MySQL/Nginx/Apache for popular CMS

Configures backups to additional data storage

Monitors VPS availability

Scans with antivirus software and provides further instructions

Diagnoses server performance and provides a detailed report on request
Non-standard VPS settings are performed on a paid basis
Free
Control Web Panel (10 sites)
DirectAdmin
DirectAdmin control panel Personal (1 account, 10 sites)

DirectAdmin control panel Personal Plus (2 accounts, 20 sites)

DirectAdmin control panel Lite (10 accounts, 50 sites)

DirectAdmin control panel Standard (unlimited)
WHM/cPanel
Control panel WHM/cPanel Solo (1 account)

Control panel WHM/cPanel Admin (5 accounts)

Control panel WHM/cPanel Pro (30 accounts)

Control panel WHM/cPanel Plus (50 accounts)

Control panel WHM/cPanel Premier (100 accounts)
Plesk
Control panel Plesk Web Admin 10 domains

Control panel Plesk Web Pro 30 domains

Control panel Plesk Web Host unlimited domains
HostPro's VPS Hosting Features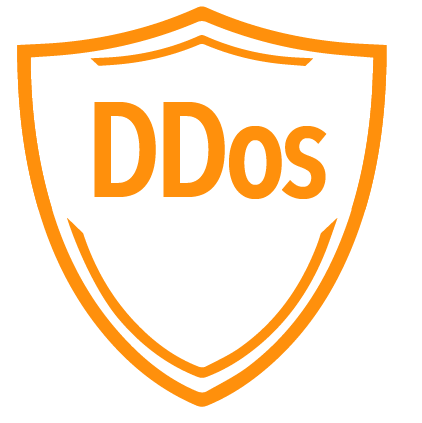 DDoS Protection
Your sites on VPS from Hostpro are under protection up to 10 GB / 1 million packages per second 24/7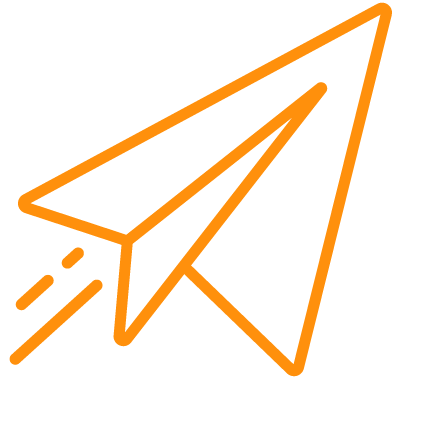 VPS monitoring via Telegram
Check the server load and storage space on the disk with the help of the
Telegram bot

Daily backups
Data is saved automatically in different data centers and is available in the client panel
Rent VPS That Gives You More Power
HostPro VPS plans are the perfect mix of high-performance new-generation processors and ultra-fast SSD and NVMe drives. With HostPro you can achieve the highest data transfer speeds even during peak loads. No wonder our clients' websites are at the top of Google search results.
VPS hosting by Hostpro includes various Linux distributions and control panels such as DirectAdmin, Control Web Panel, cPanel/WHM, and Plesk, which will make your VPS server a fully functional data storage platform. Everything you need for the successful operation of your resource is in one place.
Why do you need to switch to a more expensive plan when you can simply add resources to your own? Combine the most comfortable configuration of resources – RAM, CPU, and disk (SSD or NVMe) – on your own. More freedom. Less hassle.
No more worries about data safety – every day after midnight, we back up all the websites on VPS servers. You can restore website data from the backup at any time in your clients' panel. Backups on VPS hosting are stored for 30 days.
What is the difference between VPS and shared hosting?
Shared hosting can be compared to a dorm room. In exchange for a monthly fee, you get a place on a server maintained by a hosting provider. At the same time, your customization options, as well as resources, are limited – memory and computing power are shared among all server users.
VPS server – who is it suitable for?
VPS (VDS) from HostPro was designed primarily for companies and developers with large-scale projects that require high data transfer speeds and use resource-intensive applications.
HostPro virtual servers are a great solution for online stores, e-commerce platforms, and other companies that process large amounts of data in a real-time mode.
Agricultural centers for precision farming; financial institutions (banks and investment companies); applications and websites in the medical field, including those that use electronic health records (EHR) systems; as well as online learning platforms and marketing agencies can also benefit from the increased speed of our VPS.
Where are your servers located?
VPS servers from Hostpro are located in Ukraine, Poland, the Netherlands, and the USA. We recommend choosing the location that is the closest to your potential audience.
Can I use my own custom ISO on a VPS?
Yes, you can use your own system OS ISO on a VPS – just provide the image link and we will install it for free.
Can I purchase additional RAM and Disk space?
Yes, for some SSD VPS, NVMe VPS, and Premium NVMe VPS plans, you can additionally order up to +3 CPU and up to +2 GB RAM.
The cost of additional resources is $1/mo for 1 CPU and $1/mo for 1 RAM.
To add resources to your plan, please contact our Technical Support Department
Looking for a fast and reliable VPS?
Try the most popular NVMe VPS plan right now