It all starts with a good idea.
Create your website in just a few minutes.
Sites
Templates
Mailboxes
SSD
Price
Import your website on Site.pro
Let's Encrypt SSL Certificate
Migration from any platform
Ability to point your own domain
24/7 free tech support
1 Site Sites
200 Templates
10 email Mailboxes
2 GB SSD
Everything you need to build your site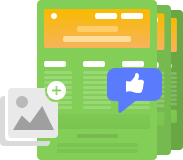 Simple editor
Create a stunning website using ready-made templates. Choose one of 190 templates and change the design to fit your needs. With the help of sliders, content blocks, like boxes, buttons, tabs and other elements, which you simply select and drag to any place, you can create a dream website in minutes.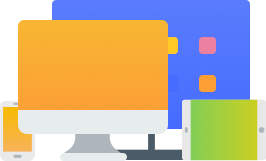 Responsive design
The design is already optimized, both for the desktop computer, and for the tablet or smartphone - the site will look perfect on any device!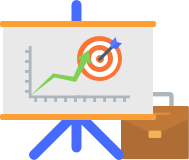 Professional solution
It's enough to register meta tags and page headers to be the first in search results. Using ready-made widgets and tools, you can easily link the site with Facebook, Google+, Twitter and other social networks. Create multilingual sites, 45 languages to choose from.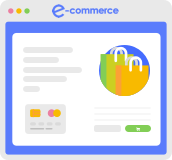 E-commerce
With website builder, you have the opportunity to create attractive online stores, showcases, image galleries. You can set flexible in operation and easy to set up payment systems, delivery methods, connect live chat and much more.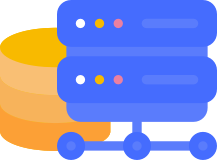 Reliable hosting
For your project we provide hosting. At your disposal the necessary amount of resources for excellent website work. All data is placed on high-speed SSD drives.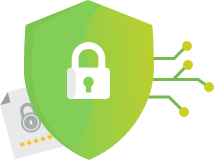 Free SSL certificate
Protect your website and set up work over HTTPS protocol. Order a free Let's Encrypt SSL certificate with Site.pro website builder and get confidence in your site from search engines and visitors. For e-commerce sites, we have a large selection of certificates with a green bar.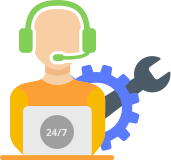 24/7 technical support
Specialists from our technical support team are available online around the clock and always happy to help you. Free consultancy, prompt and help on any issue. For communication you can use convenient means: chat, email or phone.
How to create a website yourself?

Register a domain with discount up to 95%

Connect website builder

Create your site in a ready-made template.
How to create a website in 5 minutes (video tutorial)
Free testing for 24 hours
FAQ
Frequently Asked Questions
How to work with templates?
We have prepared an article that will help you in creating the site. Read here
How to create mailboxes for your domain?
Create mailboxes directly in your account. You can create up to 10 mailboxes. You can also use ready-made feedback forms, which you simply place on the site.
How to order a domain for my site?
You can choose a beautiful name and check whether it is free on the order form. You can view the prices for registration and get acquainted with the list of domain names on the price page. Please note that on promotional domain page, you can choose the name of your site with discounts up to 95%
How to import a ready site on the designer?
Order the service "Import your website to SITE.PRO", enter its address, wait until the import is completed and click on the "Publish" button. Your site is ready to work on site builder server. Migration is possible for sites created on Wix, Duda, Weebly, BaseKit, WordPress, CM4all, Yola, Web Presence Builder and others.
What is a "demo version of the site"?
You can see how the site will look after importing to the SITE.PRO site builder. To do this, simply follow the link "Demo version of the site" and in "Import any site" line enter the address of the site that you are going to import. Demo version is available only 24 hours.
Can I transfer the site to another hosting?
Due to platform limitations, the site can only be transferred to hosting, which is also uses SITE.PRO site builder.
Is it possible to cancel site builder service?
You can cancel the service at any time by canceling it in the control panel and use registered domain for any other service.