Half Intel® Xeon®E3-1230
8 GB RAM
4 Cores
120 GB SSD disk
1 IP
100 Mbit port
Tech support 24/7
Half Intel® Xeon®E3-1270
12 GB RAM
4 Cores
240 GB SSD disk
1 IP
100 Mbit port
Tech support 24/7
Half Intel® Xeon®E5-2630
16 GB RAM
6 Cores
480 GB SSD disk
1 IP
100 Mbit port
Tech support 24/7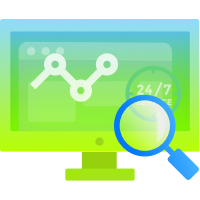 'Round the clock server monitoring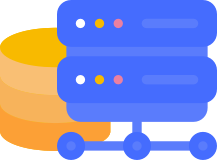 Professional industrial equipment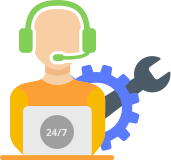 24/7 tech support
Advantages of half a server
Powerful start
If your project is not big yet, you can save money and order half a server. With virtualization, you can leverage half of all processor resources with the same or smaller amount of RAM and disk space.
High productivity
You can utilize powerful and highly productive servers. SSD disks ensure the read/write speed which exceeds the one on standard disks. You can change the configuration of your server based on your project's needs.
Renting Microsoft licenses
If you need a Microsoft license, you can rent it from us. We will install the necessary software on your server. You pay for the rent only without additional expenses necessary to cover upgrades.
Server grows along with your project
Thanks to virtualization, you can extend your resources to the full server in the future or even move to a more powerful server. This won't require reinstallation and resetting OS as well as software.
Expert tech support 24/7
Our professionals will install the necessary OS and control panel on your server along with the settings and services your project requires. We can help you install other software as well.
WHM/cPanel control panel

10

/ mo
Plesk 12 control panel

10

/ mo
ISPmanager 5 control panel

4

/ mo
Dedicated IP

3

/ mo
Remote data storage (Backup) 1TB

10

/ mo
You can rent proprietary software from Microsoft as long as you need. In this case, you don't have to buy expensive licenses, so you end up saving money. You don't have to install it either as we will set up licensed software for you.