Happy Holiday, Lords of Admin's Tambourine
The last Friday of July is the best 24 hours to congratulate the heroic men and women who do everything to keep your computer or server running, rain or shine. Sysadmins are amazing people indeed. As soon as their hand touches the keyboard, everything gets installed immediately. They say all sysadmins are genuine shamans at heart.
We wish each invisible genie to have high uptimes, stable connection, reliable hardware and fewer local dramas. May all your dreams come true. And rest assured that сreated with love T-shirts from Hostpro will suit your sysadmin's tambourine. Celebrate System Administrator Day in comfort and without hassle.
Get an awesome T-shirt
Order or extend any hosting plan or VPS for at least half a year till August 31, 2021
#!/usr/bin/env bash
start_date = $(date -d 2021-07-21 +%s)
end_date = $(date -d 2021-08-31 +%s)
if [$start_date -ge $end_date];
then
echo "Hello $USER"
echo "1. Order or extend any hosting plan or VPS"
echo "2. Specify your address in the form below"
echo "3. Get your parcel (delivery is free)"
fi _ # You have found a promo code SUMMER-20 for a discount 20%
T-shirt sizes
The width under the sleeves and the length in centimeters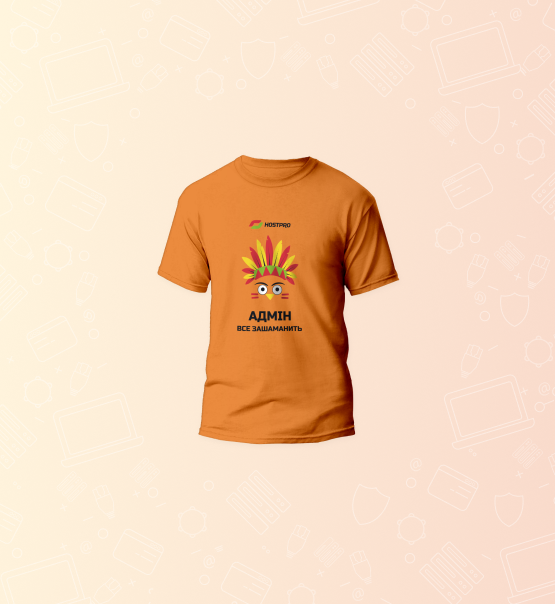 Order or extend any hosting plan or VPS for at least half a year and try again
Stage 1
To get the gift from Hostpro, enter your current email address
The conditions are not met
Order or extend any hosting plan or VPS for at least half a year and try again
Stage 2
Your gift is ready to be delivered