The .UA domain registration
.UA is the national top-level domain (ccTLD) for Ukraine. The most recognizable name in Ukraine: the .UA domain will help you conduct business professionally at the country level.
To create a website in this zone means to show your customers and partners that you are a reliable patented trademark and you are trustworthy. In the Ukrainian zone, you can register a domain only if you have a trademark with the same name, the name which exactly matches the domain name.
The registration process usually takes 3 days. The domain was opened to the general registration in 1992. The registrar of the Ukrainian top-level domain is the "Hostmaster" company.
For today, there are more than 555 thousand names in the .UA domain zone. It is very popular despite the limitations. Don't miss your opportunity to take a beautiful name in this area at an attractive price.
When registering a domain, it is worth considering that the minimum number of characters in the site name is 3, and the maximum is 63. It is important that the name of the site is easily remembered and reproduced by your visitors.
You can transfer a domain from another registrar. At the moment, the registration price is 0, and the renewal of the domain for the next year is 0. A domain name in the .UA zone can be purchased for a period of 1 to 10 years.
Advantages of using the .UA domain

Recognized and known for Ukrainian Internet users

A short, capacious domain name wich is uniquely associated with Ukraine

Causes more confidence among users due to the requirement of having own TM
Opportunities for a successful start and development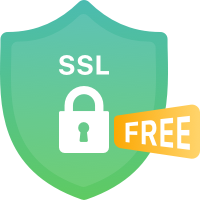 Free SSL certificate
You also get the opportunity to connect the Let's Encrypt SSL certificate free of charge and make the data transfer more secure by working via HTTPS connection. It requires only a few minutes for installation. The certificate protects one domain and provides encryption.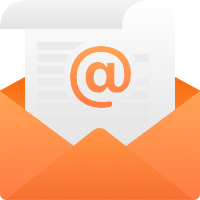 Site's personal mail
You can create a mailbox with the name of your site by connecting the site.pro builder. Your mail will look like [email protected]
Promote national colors together
The .UA domain logo created by us with the national attributes of Ukraine is available for download and use to all comers.
Download [.zip]