Domain COM.UA
99 / 1-st year
*registration in case of 2 years contract, further price 310 uah
The most popular domain in Ukraine: COM.UA
Domain .COM.UA is the most attractive and very common among Ukrainian users. Created in 1995 for commerce in Ukraine, has a brilliant online reputation. More than half of the websites in Ukraine have .COM.UA extension and today 300 thousand sites of various kinds and themes are registered in the domain zone.
When searching for a brand of your company in Ukraine, users will try to find it in the .COM.UA domain. Registration of .COM.UA domain is a logical step if you plan to represent yourself or conduct business in Ukraine.
Domains in the .COM.UA zone may be purchased for up to 10 years to residents and non-residents of the country, individuals and legal entities. When registering a domain, it is worth considering that the minimum count of characters in the website name is 3, and the maximum is 63. It is important that the website name is easily remembered and reproduced by your visitors.
The leading position in Ukrnet .COM.UA domain is also because the registration is instant, and for its implementation is not required to have a trademark, as is the case with the .UA domain. You can save money on registration of this popular domain. Domain discount is relevant only for new registrations for a period of two years. Also, the promotional price is not valid for premium domains and does not apply to domain transfer.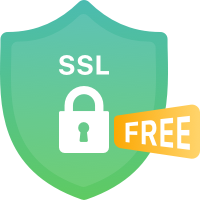 Free SSL certificate
You also get the opportunity to connect the Let's Encrypt SSL certificate free of charge and make the data transfer more secure by working via HTTPS connection. It requires only a few minutes for installation, the certificate protects one domain, and provides encryption.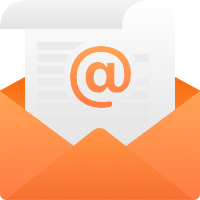 Site's personal mail
You can create a mailbox with the name of your site by connecting the site.pro builder. Your mail will looks like sales@mycompany.com.ua
Free Technical Support
Our technical support team will help you in a few minutes, 24/7. Contact with the convenient way: by phone, online chat or ticket system.
Get consultation