Secure WordPress Hosting with Extended Support
Maximum speed Daily backup Free SSL
Safe and fast hosting for WordPress in Ukraine

Start
For blogs and small WordPress sites
5 WordPress sites
20 GB SSD
cPanel

free SSL

free domain

Pro
For online stores and WordPress sites
15 WordPress sites
30 GB SSD
cPanel

free SSL

free domain

Business
For developers of WordPress sites
30 WordPress sites
60 GB SSD
cPanel

free SSL

free domain
Dedicated IP

3

/ mo
Additional disk 10 GB

5

/ mo
Necessary WordPress Tools
WordPress Manager
Examples of some issues to be solved as part of the package.
Auto Updates
You will always have the latest version of WordPress.
WP-CLI installed
Manage your WordPress site from the command line.
LSCache
Your website loads faster thanks to caching at the web server level.
PHP selector
Choose your version of PHP and add the necessary extensions.
Preset git
Interface for working with Git-repositories.
The best support, speed, and security!
Provided by our WordPress placement team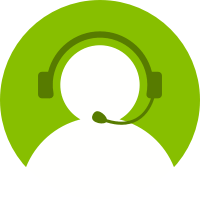 Advanced Support
Our technical support specialists have extensive WordPress platform knowledge. We are available around the clock by chat, phone, or email. We will help you move the site to our platform, customize WordPress plugins, and optimize the speed of the site.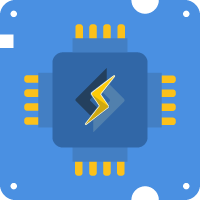 Max speed
Our platform for WordPress uses Intel processors with a frequency of 3.6 Ghz and fast SSD drives. We use the most productive LiteSpeed Web Cache.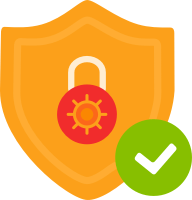 Enhanced security
Daily WordPress sites and plugins are checked for vulnerabilities. Every night we make backup copies of your site and keep them for a month. If your site is hacked, we will restore its work for free.
WordPress Hosting by HostPro
WordPress is a content management system (CMS or "engine"), which is installed on your site — a blog, online business card, online store, cloud or any other ― allowing you to control everything associated with the resource from collecting statistics to publishing posts to the visual part, style and fonts on the pages. Every third website in the world is built on this system. So hosting for WordPress is a fast, high-quality, and user-friendly solution for a site.
If you plan to order hosting for WordPress, you just have to choose a suitable package, depending on the price, the needs and the number of website visits per day. After you select a plan and pay for hosting, the service will be immediately available for you to use. You will receive hosting with pre-installed WordPress, which is ready for work.
Due to the large number of additional plugins, as well as our backup service, your website will always be protected. WordPress is not only a cheap option to launch your website, but it also keeps files and data safe: login methods, two-step authentication, replacing the login link together with daily backups will save your personal information.
Today, WordPress is the most popular CMS system, which is used both by companies in Ukraine and in the world. A huge amount of content, video tutorials and tips, combined with a simple interface make WordPress an excellent choice for your site.
Hosting control panel cPanel;
PHP memory_limit – 2048 MB;
Unlimited bandwidth;
Database server MariaDB 10, phpMyAdmin;
Database server PostgreSQL 9.2, phpPgAdmin;
LiteSpeed Web Server;
PHP 4.4 / 5.1-5.6 / 7.0-7.4
Perl 5, Python Selector, Ruby Selector, NodeJS Selector;
SSH upon request, sFTP/FTP, SCP access (secure data copying);
Unlimited email accounts;
Mail lists/forwarders/autoresponders;
POP3, IMAP, SMTP services for mail management (including TLS encryption);
Secured webmail interface;
File manager (via hosting control panel);
Unlimited subdomains;
Subdomains, websites and FTP accounts management;
Access and Error logs (server), server stats;
Password protected directories;
Custom error pages, managed with .htaccess;
Cron task scheduler;
Daily data backup.


Processor
Intel Xeon® CPU E5-2630 v4
Instruction Set 64-bit

RAM
Size: 128 GB
DDR4-1600 ECC/REG SDRAM

Drive
Volume: 3 ТВ
RAID10 on the SSD disks
Read speed: 550 MB/s
Write speed: 520 MB/s
Adaptec 7805 controller