Archive plan
NVMe VPS
The service is not available to order. Try new plans VPS on high-speed SSD-drives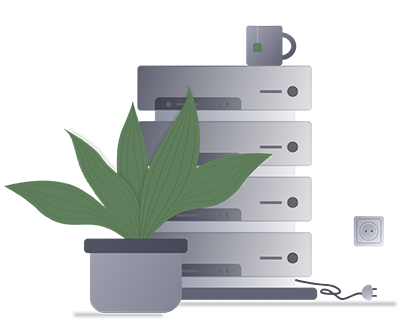 Powerful VPS servers on NVMe drives
NVMe VPS-1
New, even faster plan
NVMe-drive

50 GB

RAM

2 GB

CPU

1

Port

100 Mbit

Dedicated IP-address

1
NVMe-drive

30 GB

RAM

2.5 GB

CPU

2

Port

100 Mbit

Dedicated IP

1
NVMe-drive

60 GB

RAM

5 GB

CPU

2

Port

200 Mbit

Dedicated IP

1
NVMe-drive

90 GB

RAM

7.5 GB

CPU

4

Port

300 Mbit

Dedicated IP

1
High-speed-NVMe
Archive plan
NVMe-диск

120 GB

RAM

10 GB

CPU

8

Port

500 Mbit

Dedicated IP

1
Free NVMe-VPS administration
Help with tech issues and settings
Selection, installation and fine tuning of OS;

Help with issuing SSL certificates and installing them;

Creation and tuning of email accounts, FTP/SSH;

Installing the control panel;

Installing additional modules for PHP;

Adding additional IP;

Updating OS and package base as a whole;

Tuning and optimization of MySQL/Nginx/Apache;

Configuring backups for additional data warehouses;

Monitoring the availability of VPS;

Server settings optimization for popular CMS systems
Non-standard VPS settings are performed on a paid basis

Protection from DDoS
Your websites are always under perpetual protection up to 10 Gbit/1 million packages per second

VPS monitoring

Daily Backups
Data is saved automatically and is assessable through the client's panel

Support 24/7
We can help you with any technical issue in a non-stop mode
What makes NVMe VPS plans from Hostpro special
The best database performance
NVMe VPS performance is provided through Datacenter/Enterprise SSD NVMe drives, as well as by the 2nd generation EPYC AMD processor. The solid-state drives PM1735 with PCIe Gen 4 are endowed with twice the bandwidth, which making them the highest performance of any SSDs presented on the market today. Your site will be able to achieve many times more productivity than on conventional NVMe, with a 1400,000 IOPS read speed and 230,000 IOPS write speed.
Unmatched speed and reliability
Energy-independent NVMe SSDs work over PCI Express, allowing you to achieve maximum data transfer rate even on large-scale projects. Compared to conventional SSDs on the SATA interface, NVMe drives read and write data three times faster and process data in multiple streams simultaneously, prioritizing tasks. The reliability of NVMe drives is achieved by fewer moving parts and resistance to blows and vibration.
With KVM virtualization technology, you get guaranteed resources without the risk that they will be resold to another neighboring server site. Moreover, if you want to install two different operating systems on one server and run them in parallel, with KVM technology you can do it.
The main task facing Hostpro is to deliver fast web hosting while keeping your files safe. This means your business is safe. To ensure the safety of your businesses, we make daily backup copies for every hosting on SSD/NVMe, allowing you to get any archive within the last 30 days. Complete control and reliability are now made simple. All you need to do is reach out to our technical support.
Free
Control Web Panel (10 sites)
DirectAdmin
DirectAdmin control panel Personal Plus (2 accounts, 20 sites)

DirectAdmin control panel Lite (10 account, 50 sites)

DirectAdmin control panel Standard (unlimited)
WHM/cPanel
Control panel WHM/cPanel Solo (1 account)

Control panel WHM/cPanel Admin (5 accounts)

Control panel WHM/cPanel Pro (30 accounts)

Control panel WHM/cPanel Plus (50 accounts)

Control panel WHM/cPanel Premier (100 accounts)
Plesk
Control panel Plesk Web Admin 10 domains

Control panel Plesk Web Pro 30 domains

Control panel Plesk Web Host Unlimited domains
What is the difference between a VPS and a VDS?
The terms VPS (Virtual Private Server) and VDS (Virtual Dedicated Server) are considered identical. In both cases, a separate server runs in a virtual environment.
How can I switch from an archive plan to a new one?
Our technical support team will help you move to a new VPS plan. Just send a request in any form convenient for you and at any time. Please note that switching to another plan may cause the transfer of your site(s) to another server. As a result, the site(s) may remain unavailable for a short time.
My website is on an archive plan, do I need to do anything with that?
Archive plans cannot be ordered, but they can be renewed. If your plan has become an archive, it does not require any additional action on your part. Websites on archive NVMe VPS plans will continue to be maintained, so you can stay on your plan for as long as you need. You can always migrate to a new plan if needed. To do this, contact our Technical Support Department at your convenience
Who can get a trial version of NVMe VPS?
To prevent fraudulent activities, the trial version of NVMe VPS is provided only to residents of Ukraine, who has specified their contact information during the order process.