Fast
Magento hosting for your website
LiteSpeed site accelerator
Ultra-fast SSD drives
Convenient control panel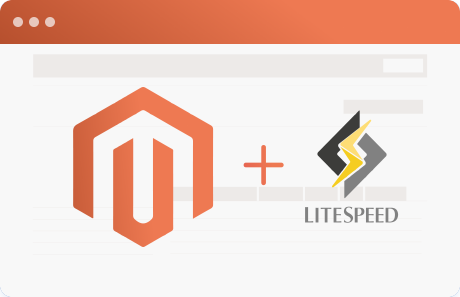 High-quality hosting for Magento site
Magento Start
For single-page Magento sites
Magento sites

2

SSD-drive

10 GB

Memory for PHP

512 MB

Inodes

300 000
Magento Pro
For Magento online stores
Magento sites

15

SSD-drive

20 GB

Memory for PHP

1024 MB

Inodes

500 000
Magento Business
For Magento site developers
Magento sites

25

SSD-drive

30 GB

Memory for PHP

1536 МB

Inodes

700 000
CONTROL PANEL
SSH, sFTP/FTP, SCP access

Access and Error logs (server logs), server statistics
SERVER SPECIFICATIONS
Ukraine, Netherlands, Poland, USA
DATABASES
Access to phpMyAdmin\phpPgAdmin

Remote connection to MySQL
SECURITY
Directory protection through passwords
The required Magento tools
Auto-installation
A simple interface for installing Magento
LiteSpeed ​​Cache
The site will load faster thanks to web server level caching
Command line
Manage your Magento site quickly and easily
Benefits of Magento Hosting
Together with high-quality hosting, you get
Magento installation in one click
Magento hosting includes one-click installation of the most current stable CMS version. We took care of the start of your project to be the most convenient and fast as possible: select Magento auto-installation at the order stage or install the CMS through Softaculous in the control panel, and that's it - the site is ready to go.
LiteSpeed web server is installed on all Magento Hosting tariffs, which makes it possible to install the LiteSpeed Cache plugin on your site. With server-level caching, your site will load faster than ever before.
Monitoring of site security
We took care of your site security in advance: we monitor the availability of your site around the clock, protect it from DDoS attacks and scan it with ImunifyAV+ antivirus. We also archive our clients' Magento websites every night and keep backups for 30 days.
If there are any difficulties with your Magento website configuration - our technical support team is available at any time. Just contact us via online chat, via tickets, in messengers or call us, and you won't have to wait long for an answer. We are the fastest and the most professional at the same time in the Wild West.
Hosting as a gift
We will quickly and carefully transfer your site from another hosting provider and give a month of your hosting package for free as a gift.
The best Magento hosting from HostPro
Magento CMS is one of the top five most popular "engines". Over 250,000 online stores operate on its base. Multi-currency support allows you to conveniently interact with audiences around the world. In general, working with price indicators in Magento is built conveniently and thoughtfully - discounts for regular customers, temporary promotions, price reductions, coupons and much more - even basic tools allow you to create demand for products. In addition, Magento CMS is perfectly optimized for efficient interaction with search engines.
When creating an online store, consider ordering Magento hosting - this is fast and convenient solution for business, which will eliminate unnecessary steps such as CMS installation or database configuration. You order an immediately ready-to-use platform that, in addition to accessibility, will provide your site with incredible speed. Isn't that a competitive advantage?
Magento hosting from HostPro is devoid of gloom, software conflicts and lack of software support - you buy a ready-made hosting solution with the most responsive and professional support that will solve any, not just hosting, issues.
How to transfer a Magento site to a hosting from a local server?
You can upload a site to hosting in several ways: using various FTP clients (FileZilla, Total Commander and others), through the "File Manager" in the control panel (cPanel and others) or using SSH. In each case, you should be careful with archiving files and their subsequent placement.
You can transfer your Magento site to our hosting yourself or with our help. It is enough to contact our technical support service for this. We will transfer your website to HostPro hosting carefully, quickly, and most importantly, for free.
What is the difference between Magento hosting and regular virtual hosting?
CMS Magento hosting is a server that is optimally configured for website performance created on the basis of Magento.
The server uses LiteSpeed web server and SSD drives to obtain the maximum performance of information processing and content delivery.
The user can independently choose PHP versions he needs, as well as a set of necessary modules and php options, which are necessary for full-fledged operation of Magento CMS.
How secure is your Magento hosting platform?
The server has ModSecurity module installed, which protects against SQL injections, and the ImunifyAV module, which scans the account for possible code vulnerabilities.
You can submit a request to the technical support to scan the account with the Ai-Bolit utility and get a report as a .html page. In addition, the server uses Firewall to block IPs with suspicious activity.
Which server location is better to select for Magento hosting?
If your site is aimed at the domestic market or Asian countries, it is better to choose a data center in Ukraine. If the target audience is from CIS countries, then Ukraine or Poland will be suitable.
If most of the visitors are from Europe, the Netherlands is a good location.
For users from Canada, the United States, or Mexico, the site hosted in America will load fast.
Choosing a data center location is free and does not affect the cost of the Magento hosting.
Speed up your site
with our Magento hosting packages