Linux VPS
VPS monitoring by Telegram-bot Free daily backups Free 24/7 administration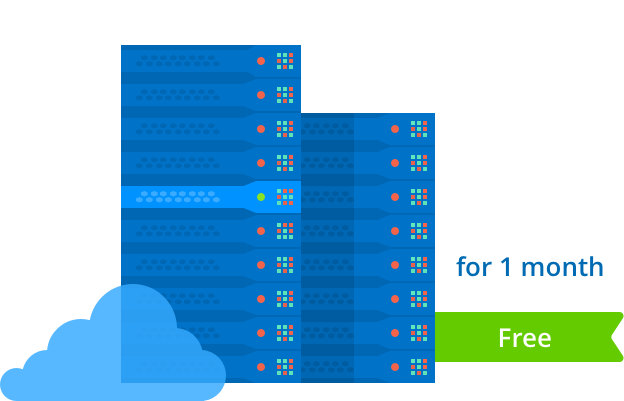 The fastest VPS in Ukraine

VPS monitoring
Monitor the VPS status in real time by Telegram bot

Daily Backups
The backups are automatically generated and saved in different data centers. The backups are available in the client area

Guaranteed resources
KVM visualization does not allow reselling the same resources again and again.

Free SSL Certum
When ordering VPS Certum, get Certum Commercial SSL certificate as a gift
Examples of some issues to be solved as part of the package
Installation and configuration
Installation of the operating system and control panel according to the customer's wishes
Settings optimization
Optimization of the server settings for popular CMS systems
Availability monitoring
24-hour monitoring of virtual server availability
Performance diagnostics
Diagnostics of the server performance and a detailed report if a customer requests one
Scanning for viruses
Scanning with antivirus software and providing instructions for securing the site
SSL installation
Help in issuing SSL certificates, it's installation and configuration of the site to work over the HTTPS protocol
Easy start
VPS server - it's easy, we took care of this in advance. In any plan, you can change the set of memory and CPU resources, without any changes in the cost of the plan - with this opportunity you can choose the ideal set of computing power for the best work of the project performance. You can also choose a familiar control panel - WHM/cPanel, Plesk, ISPmanager 5, so the VPS renting does not cause you any difficulties. From the start, the VPS server will seem convenient and simple.
Alternative to server rental
Sooner or later, your project may grow beyond simple hosting, and you will think about the server. HostPro VPS hosting has a wide range of resources that are comparable to a dedicated entry-level server, and its price is significantly lower. At the same time, a dedicated server requires more skills than VDS hosting. Therefore, it will serve as an excellent alternative to expand the capabilities of the site, giving up large expenses.
Guaranteed resources
The principle of using the equipment is based on KVM technology, which excludes overselling. This approach guarantees complete security, making it impossible to sell the same resource again. Renting a virtual hosting, you will have a guaranteed amount of CPU time and RAM, available at any time of the day.
Access control
Manage the access level for each account. Create personal passwords for specific users by using cPanel, Plesk or other control panels.
Data backup
You no longer need to worry about data integrity. All sites hosted on our VPS hosting are backed up daily after midnight. At any time, when you need a backup of the site for the previous period, just contact us. The storage period for VDS backup copies is 7 days.
Extended technical support 24/7
Our specialists from the technical support team are always happy to help you in any situation arising, be it OS diagnostics, setting and updating the control panel, assistance with installing services or another issue. You and your virtual dedicated server will receive as much attention from our experts as needed to solve the problem
CentOS Web Panel

For free

ISPmanager 5 control panel

4

/ mo
WHM/cPanel Solo (1 account)

13.95

/ mo
WHM/cPanel Admin (5 accounts)

18.50

/ mo
WHM/cPanel Pro (30 accounts)

26.50

/ mo
WHM/cPanel Plus (50 accounts)

38.00

/ mo
WHM/cPanel Premier (100 accounts)

48

/ mo
Control panel Plesk Web Admin 10 domains

13.50

/ month
Control panel Plesk Web Pro 30 domains

20.25

/ month
Control panel Plesk Web Host Unlimited domains

33.75

/ month
Additional IP

3

/ mo
Additional 1 CPU

*available for Quick+, Fast+, Rapid+

2

/ mo
Additional 1 GB RAM

*available for Quick+, Fast+, Rapid+

2

/ mo


Processor
Intel Xeon E5-2630 v4
Instruction Set 64-bit

RAM
Size: 256 GB
DDR4 2133MHz

OS distributions
CentOS 7.х / 8.х
Ubuntu 16.04 LTS / 18.04 / 20.04 LTS
Fedora 27
Debian 8 / 9 / 10

Drive
Volume: 3 ТВ
Drive count: 8
Read speed: 550 MB/s
Write speed: 520 MB/s
SAS 12 GB/s
LSI 3008