Reliable
Hosting for Joomla
LiteSpeed website accelerator
Free SSL certificate
24/7 technical support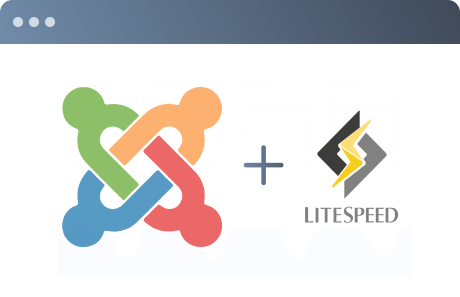 Optimized hosting for a Joomla website from Hostpro
Joomla Start
For small Joomla sites and blogs
Joomla sites

2

SSD-drive

10 GB

Memory for PHP

512 MB

Inodes

300 000
Joomla Pro
For small Joomla online stores
Joomla sites

15

SSD-drive

20 GB

Memory for PHP

1024 MB

Inodes

500 000
Joomla Business
For developers working with Joomla
Joomla sites

25

SSD-drive

30 GB

Memory for PHP

1536 МB

Inodes

700 000
CONTROL PANEL
SSH, sFTP/FTP, SCP access

Access and Error logs (server logs), server statistics
SERVER SPECIFICATIONS
Ukraine, Netherlands, Poland, USA
DATABASES
Access to phpMyAdmin\phpPgAdmin

Remote connection to MySQL
SECURITY
Directory protection through passwords
The required Joomla tools
Auto-installation
A simple interface for installing Joomla
LiteSpeed ​​Cache
The site will load faster thanks to web server level caching
Command line
Manage your Joomla site quickly and easily
Benefits of Joomla Hosting from HostPro
With every Joomla hosting package, you get
Joomla hosting is a good solution for those who don't want to spend time installing a content management system. Start working on a Joomla site in one click by selecting auto-installation during ordering or in your client area.
Not only users, but also search engines love fast websites. With the new SSDs, the website pages load almost instantly. This allows you to rise higher and higher in the search results. If you download LiteSpeed Cache, reducing the response time of the server, you can speed up the site several times more.
You can restore a backup in a few minutes, or in the worst case, hours, but restoring data from scratch can take several days or even weeks. We have taken care of your sites in advance, so we backup them every night. Get an archive for any of the previous 30 days if needed.
The servers of virtual hosting for Joomla are equipped with security software that protects against DDoS attacks, identifies infected files on the site, and also automatically detects attempts of unauthorized access to the site. Alerts about the danger will be sent directly to your mail.
Hosting as a gift
We will quickly and carefully transfer your site from another hosting provider and give a month of your hosting package for free as a gift.
High-quality and fast Joomla hosting in Ukraine
CMS Joomla is one of the most popular content management systems, which is used by millions of sites worldwide: an intuitive panel with powerful functionality that allows you to control, configure, create, add and edit pages in a few clicks, even if you have no experience in site administration. Joomla is universal and is suitable for both simple one-page sites and business card sites, as well as for large-scale Internet projects with many subdomains and a large product catalog.
When you have decided on a CMS and decided that you want to buy Joomla hosting, then it's just a matter of choosing the right tariff according to the capacity your site will need. The hosting technical support will be happy to help you with the choice.
Joomla hosting from HostPro provider is the proper and fast solution that will help save not only your data and content, but also time: in case something happens to the site, you can always restore it's data thanks to backup service. Our support service will help you figure out the nuances 24/7, and if necessary, we will transfer your site to our hosting for free.
For which sites is Joomla suitable?
Joomla CMS was originally created for the development of corporate sites, since it was actually the only CMS with the ability to create a site with multi-level permissions.
In this concept, it was later possible to use CMS to configure the online store. If you use the basic functions of SMS, you can build your own blog, "landing page" or news website. The CMS is free, with the ability to use a large number of functions and add-ons. Joomla CMS can be used to build virtually any website.
What is the difference in Joomla hosting?
Hosting for CMS Joomla is a server with a set of optimized parameters for websites' performance of sites of all structures. LiteSpeed is used on the server to obtain the maximum performance of processing information and displaying content.
It is also possible to select modules and PHP options that are necessary for the CMS version performance of the version you need (Joomla 4.2.6, 3.10.11 and older versions). Additional security features are configured to automatically scan accounts for suspicious files with information displayed in the hosting control panel.
How to transfer Joomla website from a local server to a hosting?
You can upload a site to hosting in several ways: using various FTP clients (FileZilla, Total Commander and others), through the "File Manager" in the control panel (cPanel and others) or using SSH. In each case, you should be careful with archiving files and their subsequent placement. Step-by-step instructions for self-transferring a Drupal site to our hosting are available at the link.
We offer free and fast site migration to HostPro hosting. It is enough to contact our technical support service for this purpose.
Speed up your site
with our Joomla hosting packages