Windows Hosting
The best experience in supporting Windows servers.
ASP / ASP.NET and MSSQL
Fast and high-quality Windows hosting in Ukraine
W- Comfy
Suitable for small sites
2 sites
10 GB SSD
Plesk 12
W-Tasty
The perfect solution for small web studios
10 sites
20 GB SSD
Plesk 12
W- Hefty
Convenient solution for developers
20 sites
40 GB SSD
Plesk 17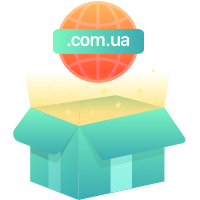 Free domain .сom.ua
Purchasing web hosting for 1 year or longer, you can also register a domain name in the most popular Ukrainian zone for free.
How do I get a free domain.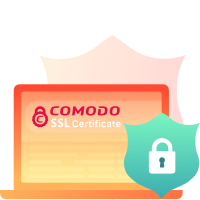 SSL certificate free
Purchasing web hosting for 1+ year, get Positive SSL Comodo certificate at a free without paying for dedicated IP.
How to get SSL certificate at free

18 years experience

24/7 tech support

Money back - 30 days
Faster with HTTP/2!
HTTP/2 is created in order to speed up site mapping for the visitor.
The main advantage of the protocol is the ability to use only one TCP connection between the browser and the server. This allows you to significantly save network resources and server resources, and also eliminates the delays required to establish new connections. Pages load significantly faster, especially on smartphones and tablets.
For HTTP/2 is required an SSL certificate. You can choose any certificate for your needs on our website
Advantages of Windows hosting
Convenient management
Now you can control Windows Hosting not only easy, thanks to a simple interface, but also convenient - Plesk 17 control panel is optimized for mobile devices and tablets: on the road, at work or anywhere else, you can always take advantage of all its functions.
Faster than ever
We do our best to ensure that your sites are flying. Therefore, we place all virtual Windows hosting on an array of ultra-fast RAID10 data storage technology from SSDs of maximum performance - this allows us to speed up the average download speed of site pages 5 times faster - up to 0.8 seconds.
Data backup
Every day after midnight, we back up all of our client websites using Windows Server. Because of this, you can no longer worry about the data of your resources. In case you need backup copies of files for the previous period, just contact us.
24/7 professional support
Our team of experts is always ready to assist you in solving any arising issues. Select the required plan, make settings for the control panel and hosting, help with recovery from backup, advise on the protection of your resource - all this and much more.
Plesk Onyx 17 Hosting control canel;
RAM for PHP for one script - 256 MB;
Unlimited bandwidth;
MySQL 5.7, phpMyAdmin;
PHP 4.4 / 5.1-5.6 / 7.0-7.2;
ASP.NET 3.5, 4.7, .NET Core 1.0, 1.1, 2.0;
sFTP/FTP access;
MSSQL 2012, 2014, 2016, 2017;
Microsoft IIS 10 web server;
Unlimited amount of mailboxes;
POP3, IMAP, SMTP mail services (including TLS encryption);
Configure mail forwarders, autoresponders;
Secure Webmail interface;
File manager in the control panel;
Support for an unlimited number of subdomains;
Manage subdomains, sites, FTP accounts;
Access and Error logs (server logs);
Own error pages;
Password protection for directories;
Task management on schedule;
Daily backups;
Additional services
Dedicated IP

3

/ mo
Additional disk 10 GB

5

/ mo


Processor
Intel Xeon® CPU E5-2630 v4
Capacity 64-bit

RAM
Volume: 128 GB
DDR4-1600 ECC/REG SDRAM

Drive
Volume: 3 ТВ
RAID10 on the SSD disks
Read speed: 550 MB/s
Write speed: 520 MB/s
Adaptec 7805 controller