Domain register
.io
A popular domain of the present time is .IO. Anyone who is looking for a tool to attract visitors, can choose a domain in the .IO zone. A short domain that is easy to use and remember. Besides, it is widespread among the slang of IT professionals, being the basis of all the fundamentals of input/output.
Created as a national one in 1997, the .IO domain is delegated to the British Territory in the Indian Ocean. Today it has become very popular among all those who create startups, develop applications or software, computer games and much more. Also, you can decode the value of .IO as an "international organization". It all depends on your marketing goals. Register the domain now, while it still has many free and beautiful names.
When registering a domain, it is worth considering that the minimum number of characters in the site name is 3, and the maximum is 63. It is important that the name of the site is easily remembered and reproduced by your visitors.
You can transfer a domain from another registrar. At the moment, the registration price is , and the renewal of the domain for the next year is . Domain in the zone can be purchased for a period of 1 to 10 years.
We are always in search of the best prices for domains. Domain discounts are relevant only for first year registrations. Also, the promotional price is not valid for premium domains.
Opportunities for successful start and development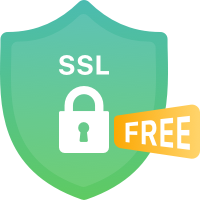 Free SSL certificate
You also get the opportunity to connect the Let's Encrypt SSL certificate free of charge and make the data transfer more secure by working via HTTPS connection. It requires only a few minutes for installation, the certificate protects one domain, and provides encryption.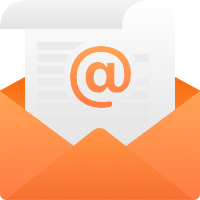 Site's personal mail
You can create a mailbox with the name of your site by connecting the site.pro builder. Your mail will looks like sales@mycompany