Domain register
.co
Initially, the domain was created for the country of Colombia in 1991. But in 2010 its meaning was reinterpreted. The domain represents any commerce and is publicly available. With its help, every entrepreneur can simplify their life as the site in the .CO zone makes it easier to receive customers, build sales and sell out.
In 2018, ISO entered the top 20 most popular domains in the world. Considering the over-saturation of the .COM domain, similar in pronunciation and spelling, .CO very quickly became a powerful competitor. It is available for registration from 1 to 5 years maximum. Accordingly, you can extend the domain for a maximum of 5 years.
When registering a domain, it is worth considering that the minimum number of characters in the site name is 3, and the maximum is 63. It is important that the name of the site is easily remembered and reproduced by your visitors.
You can transfer a domain from another registrar. At the moment, the registration price is , and the renewal of the domain for the next year is . Domain in the zone can be purchased for a period of 1 to 10 years.
We are always in search of the best prices for domains. Domain discounts are relevant only for first year registrations. Also, the promotional price is not valid for premium domains.
Opportunities for successful start and development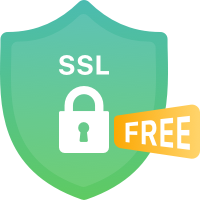 Free SSL certificate
You also get the opportunity to connect the Let's Encrypt SSL certificate free of charge and make the data transfer more secure by working via HTTPS connection. It requires only a few minutes for installation, the certificate protects one domain, and provides encryption.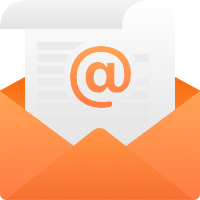 Site's personal mail
You can create a mailbox with the name of your site by connecting the site.pro builder. Your mail will looks like sales@mycompany