Protection of personal data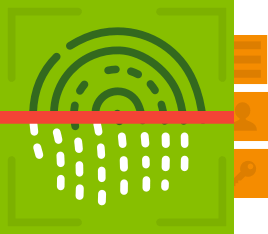 Use domain ID protection for privacy.
Make sure that your personal information has been hidden from the public eye and has not been used by anyone else but you, using domain ID protection service.
When registering a domain, your name, address, e-mail and phone number are included in the Whois database, which is available to all Internet users, including spammers, marketing companies and online scammers. Using the domain ID protection service, your contact information is replaced with the registrar's data, and therefore this is the only thing that strangers can see.

You can active the ID protection service for new domains at the open registration stage. You can also hide personal data for domain names registered earlier. To do this, please send an email to our sales department at [email protected].
We are pleased to announce to that domains in Ukrainian zones, as well as domains in .ru and .su, zones which registered by individuals are already protected at registration. Unfortunately we cannot provide the domain ID protection service for the following domain zones: .bz, .by, .ca, .co.uk, .de, .eu, .in, .ch, .fr, .us, .es.
Benefits of personal data protection

Domain is protected
Your domain is well protected from theft and interception

No spam
Your email and phone number are hidden which guarantees less spam

Privacy
Your personal information in the Whois will be replaced with the registrar's address
Get expert consultation
You can order ID protection service and get a full consultation in our company over the phone, via on-line chat or ticket system.
Submit a ticket